Antifa Takes 6 City Blocks of Seattle; "Capital Hill Autonomous Zone"
June 12, 2020
/
Last updated on July 21, 2022
On Monday, members of Antifa, Black Lives Matter and anti-government leftists captured six blocks of downtown Seattle, declaring it the "Capital Hill Autonomous Zone" (CHAZ). Barricades, fencing and makeshift walls were placed at the outskirts to defend the territory from police. Armed anarchists patrol the borders and allow in wannabe "citizens" via checkpoints. Central to the takeover was the abandonment of Seattle's East Precinct Police Station by law enforcement following threats by rioters.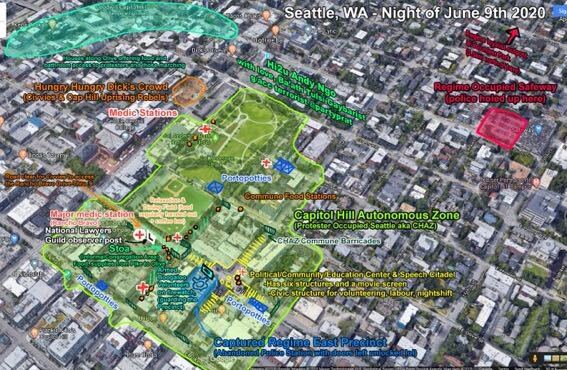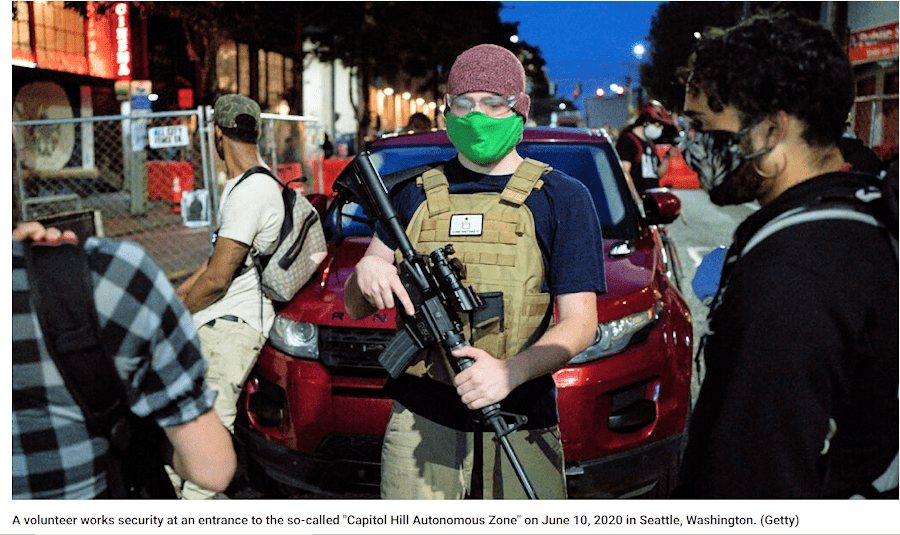 Leadership of Seattle has practically enabled support for CHAZ. Mayor Jenny Durkan said in a Tweet after four full days of silence on the subject, that CHAZ was a "peaceful expression of our community's collective grief." The city of Seattle sent in crews to deliver portapotties and clean garbage off the streets. This all while Seattle P.D. was told to evacuate the precinct and not allowed to engage with the hostile takeover.
The demands of CHAZ are specific and radical, including ending policing in Seattle and the freeing of every prisoner (especially of color) in all jails and prisons. These demands were voiced over social media and inscribed in graffiti on walls and barriers. Raz Simone, a SoundCloud rapper and AirBnB Superhost, has declared himself the warlord of the CHAZ, with people carrying guns and listening to his orders. Members of Simone's crew assaulted another CHAZ member for spraying graffiti inside the zone. Members of CHAZ have demanded financing from local businesses, in return for a promise to keep them unharmed (similar to the demands of the Mafia).
Life inside the CHAZ looks like a dystopian commune, with free food set up on tables (much of which was taken by the homeless). Tents and shelters were set up, with conditions looking akin to a South American slum city. Gardening soil was brought in with members attempting to plant vegetables above the city grass.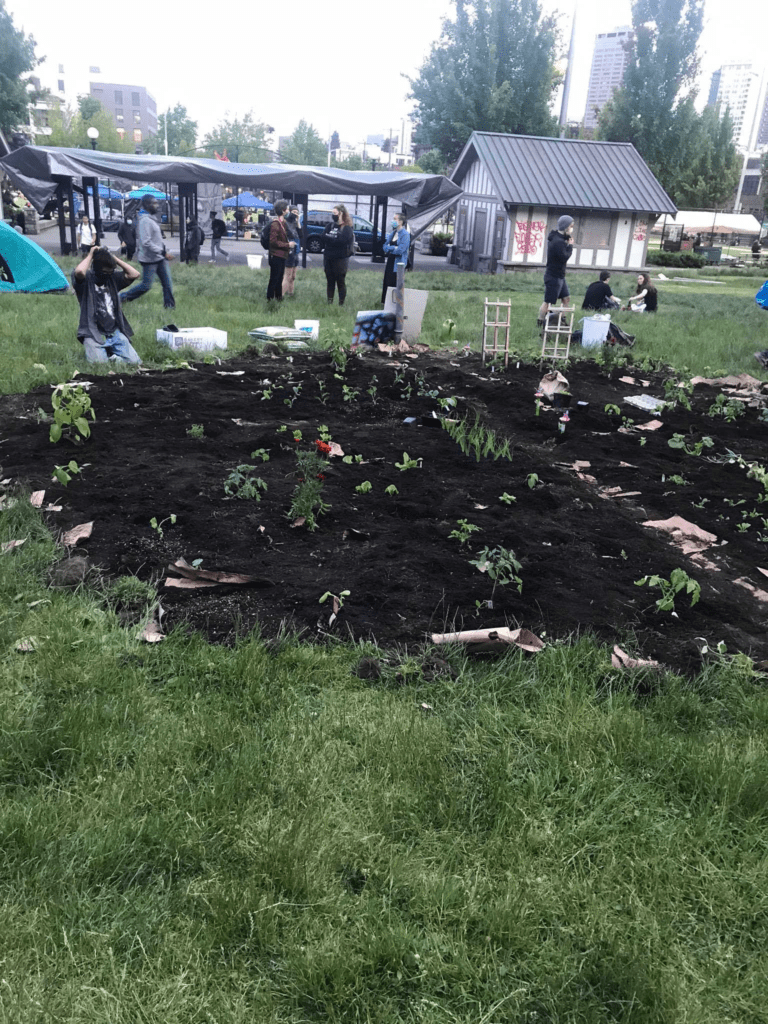 As of Friday, police have suggested efforts to reopen the precinct, following the tripling of 911 calls pertaining to rapes, robberies and violent acts within the zone that have gone unanswered.
PC: Getty Images, Post Millennial.
Hi there! Did you enjoy this article? Subscribe to our mailing list so we don't lose touch!