Blueprint for a Successful Conservative Social Media Empire
November 15, 2021
/
Last updated on July 21, 2022
Social media is the digital manifestation of public thought. Persuasion, influence, and framing can happen at scale. This is the primary reason Obama and Trump sought to leverage these platforms in their political campaigns. 
Popular social media companies are natural monopolies – the best platforms acquire the most users, and the more users a platform has, the better it becomes.
The CEOs and executive staff of these tech companies are ideologically left-wing. In the rare instance these leaders are not personally left-wing, they live in an ecosystem of left-wing influence. This has resulted in many prominent conservative voices being banned from social media, including the permanent suspension of President Trump from Twitter in 2021.  
Having a public voice on social media is a prerequisite for gaining political power. Thus, the Right has looked for solutions in legal action, public advocacy, and the building of proprietary social media infrastructure – with lackluster results.
We need to have a roadmap on how to build a successful conservative social media empire.
Timeline of Conservative Social Media Efforts
The original concept of a "conservative" social media platform came from Andrew Torba, founder, and CEO of the social media company, Gab. He recognized significant free speech violations from mainstream social media platforms. Torba launched Gab in 2017 for those who desired a true free speech experience. The platform tended to attract more "unscrupulous" characters – thus, Torba's efforts were perceived as "fringe" and "far-right".  Gab would have a more mainstream re-emergence on the Right in 2020 when Twitter, Facebook, and Instagram performed severe platform crackdowns on the Right. Gab's CEO Andrew Torba publicly invited President Trump to the platform, but Jared Kushner was rumored to have advised Trump to avoid the platform.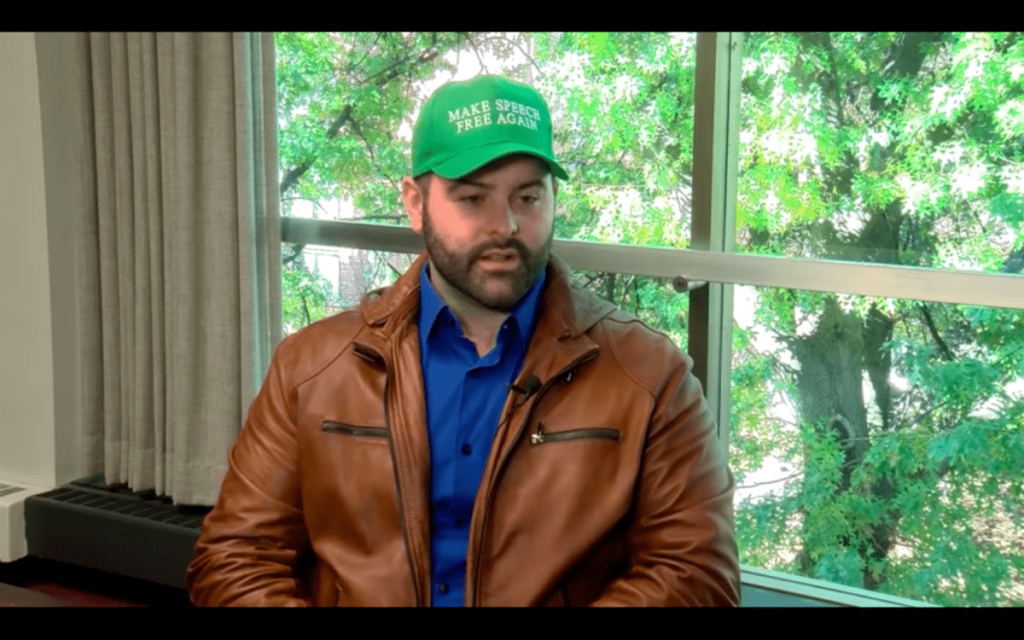 Parler was launched in 2018 and backed by billionaire Robert Mercer. Conservative influencers like Candace Owens and Brad Parscale adopted the platform, boosting its popularity. The platform grew in popularity following high-profile bans and censorship of conservatives in 2019 and 2020. Parler was nuked in January of 2021 when Amazon Web Services (AWS) cut off hosting services for the platform in the wake of the "attack on the Capital" on January 6th. While the platform has tried to get back online in the following months, the decision by AWS fundamentally killed all momentum.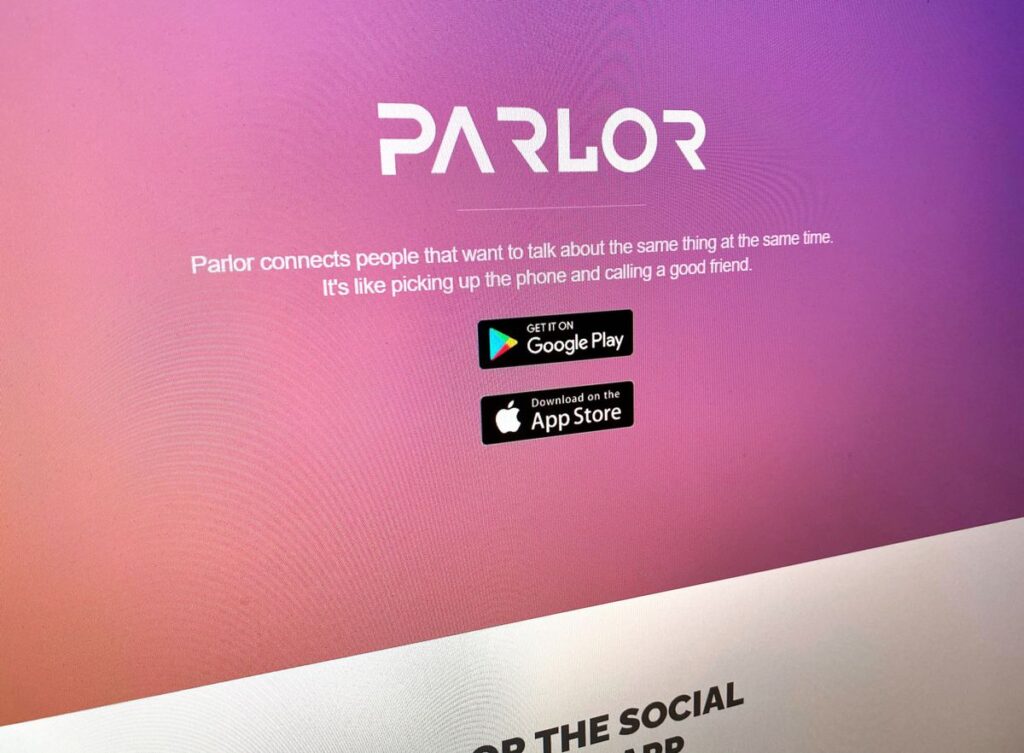 Trump admin alum Jason Miller founded the social media platform GETTR in response to "big tech tyranny". Senior Communications Advisor Tim Murtaught said recently GETTR was the "fastest-growing social media platform in history". GETTR attempted to land a deal with former President Trump to use the platform – but negotiations fell through.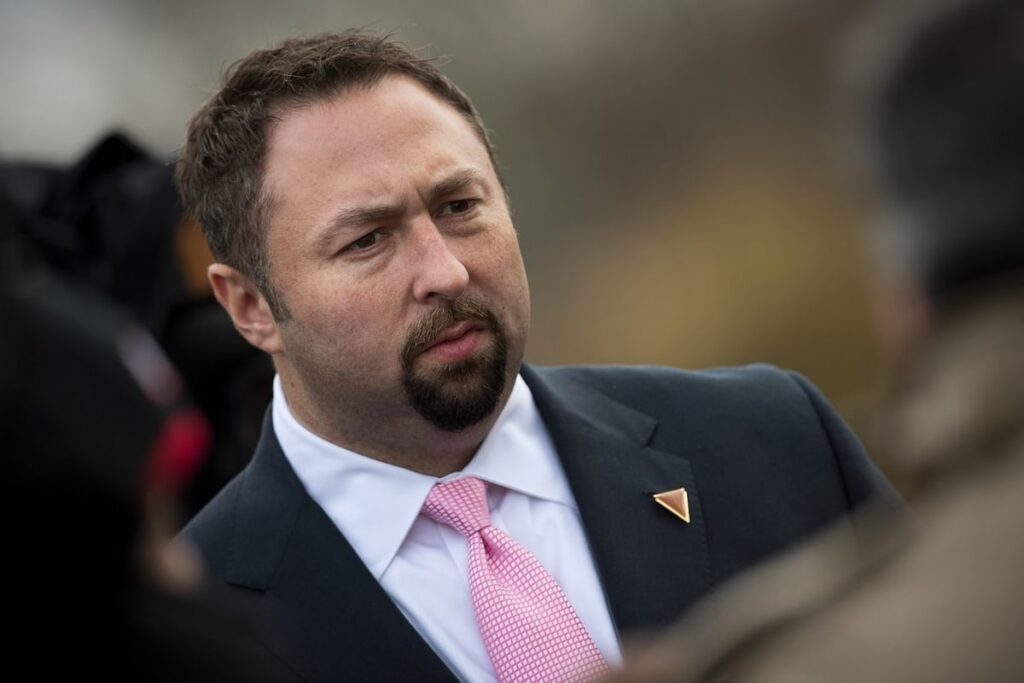 The Trump Media and Technology Group (TMTG) announced mid-October of 2021 their intention to build a social media platform called TRUTH Social. TMTG went public last week, trading on the NASDAQ under the stock ticker $DWAC. The new social media platform will presumably host the former President as well as close allies.
The Problem with Conservative Social Media
Conservative social media has three core problems it needs to solve: (a) conservative-built social media tends to be an ideological ghetto, (b) it lacks mass adoption, and (c) new platforms often have severe technical issues. 
Conservative social media hosts all the 'refugees' who are banned from Twitter, Facebook, and Instagram. This is noble and the morally correct move for free speech advocates. But this comes with a price. Those who are banned from other platforms tend to be the same group of people. When these banned people move over to another platform, it tends to form an ideological echo chamber. This works in a niche forum or subreddit but is not great for a social media venture.
Twitter, Facebook, and Instagram are popular in large part due to the wide cross-section of society it represents. Sports, politics, cooking, government, gaming, etc. The interaction (and fights) between these communities make the platforms interesting, thought-provoking, and addictive. Conservative alternative social media tends to be focused exclusively on boomer-tier, right-wing politics. When this is the only conversation happening on a platform, new users who don't "fit in" with this style of political discussion get bored and never return. A conservative tech platform must incentivize mass adoption.
Conservative social media platforms also have a variety of technical issues. Parler had many bugs in the user interface and was hosted on a web server that killed the platform. Gab built its own servers and has a decent user interface, but does not have an app (because Apple and Google have banned Gab). GETTR has an app but is still in its infancy and is quite laggy. All do not have the same level of technical expertise as Twitter, Facebook, Instagram, TikTok, etc.
Three Ingredients for Right-Wing Social Media Success: Technical Excellence, Platform Neutrality, and Hardcore Right-Wing Leadership
I believe there is a narrow path for a successful conservative social media company. It will happen when three core building blocks, "ingredients" fall in place. If a social media company even lacks one of the following attributes, it will fail. 
Technical Excellence
A great conservative social media platform should make a competitor's platform look like garbage. It should be intuitive, responsive, and modern. Mainstream platforms have spent billions of dollars on user interface. Users are accustomed to a high level of performance and we should cater to this taste. 
The platform should be independent of left-wing-controlled infrastructure. Web hosting platforms like AWS, Microsoft Azure, Oracle, and others have the power to erase the existence of conservative websites. Google and Apple will deplatform an app at their discretion. A true conservative platform must build or own its own hardware to be antifragile. 
A conservative social media platform must be willing to pioneer new features. Getting users to adopt a new platform will require a new reason to be on the website, not just stemming from an ideological obligation to support a "free speech alternative". Conservative tech leaders must be the creators of the newest iteration of engagement – not just copying what has already been created.
A conservative social media platform must reflect excellence.
Platform Neutrality
Social media platforms should not be branded as the "conservative alternative" to Twitter or Facebook. This is not to dissuade conservatives from adopting the platform. Rather, the goal is to achieve mainstream buy-in.
Imagine you are the CEO of a new social media start-up, and you name your platform "PATRIOTIC FLYING EAGLE FREE SPEECH APP". This would bring a lot of marketing baggage. While it may be attractive to a certain subset of conservatives, this aesthetic is a turn-off for most other groups.
Contrast this with a hypothetical simple name like "Clubify", "Hubic", or "MetaSocial". A clean slate for branding without any baggage.
A conservative built platform must become the new public square. It must encapsulate every niche community on one platform. We must develop the next "monopoly" of sorts until the government decides to crack down on big tech monopolies.
Hardcore Right-Wing Leadership
Robert Conquest's second law of the Three Laws of Politics states, "Any organization not explicitly right-wing sooner or later becomes left-wing". This is observed time after time in many corporations, organizations, and even churches. Many of our current political and social problems in 2021 stem from institutional capture by the Left.
The staffing of a conservative social media company should be ideologically pure. Leadership and executive staff should be hard-core, tested-by-fire, right-wing conservatives. This may seem to contradict the point on "platform neutrality". These two points can coexist because they look at two fundamentally different levels. The platform should be neutral in outward marketing and internal function, but be guided and controlled by ideologically right-wing people.
The CEO has an obligation to "gatekeep" and guard against any left-wing influence of the organization. Left-wing ideology will destroy the goals and vision of a media company. Serious leadership should avoid corrupting their platform.
Conclusion
A conservative social media venture faces the impossible: dodge deplatforming on app stores, garner mainstream buy-in, build technological excellence, have an amazing aesthetic, and remain ideologically pure. Much of this must evolve organically and through the leadership of an unknown visionary. Adopt and promote a platform when you recognize these traits. It may be our only chance to have a voice in the future. 
Hi there! Did you enjoy this article? Subscribe to our mailing list so we don't lose touch!