A little background: I am from the western part of Minnesota, near North Dakota. I've lived in the area from birth through age 20, so I have an anecdotal "pulse" on the culture and politics of the state. Traditionally, it has been a state with some of the best voter turnout in the country – and has been consistently blue. However, I believe there is an opportunity for Trump to win Minnesota in the 2020 election.
Three Political Areas of Minnesota: Midwest, Iron Range & Twin Cities
The politics of Minnesota can be primarily divided into three areas, which I will call the Midwest, the Iron Range and the Twin Cities. The Midwest part of Minnesota is very Republican/conservative, primarily agricultural and small urban areas that voted strongly for Trump in 2016. The Iron Range is located in northwestern Minnesota and is home to mining towns and the larger artsy urban area of Duluth. In the past, these have been solidly blue for Democrats due to strong union support for mining and teaching, plus solid liberal base in Duluth. The Twin Cities is home to Minneapolis-St.Paul and the surrounding suburban areas that are consistently blue. Hennipen county, located in Minneapolis, gave us Ilhan Omar, so that gives you some idea as to the political persuasion of the folks in this large urban area.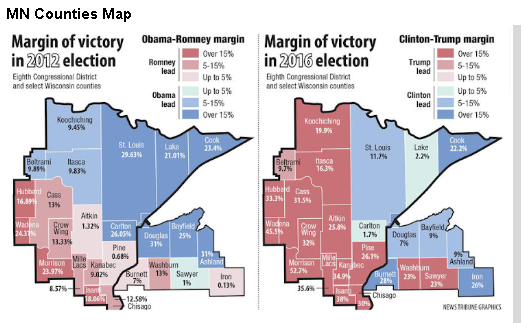 In 2016, Hillary Clinton won the state by 1.5%. This is less than any Democratic presidential candidate before in Minnesota. For perspective, Obama carried the state by 8%. If you look at an electoral map by county, an increasing amount of the Midwestern counties are turning red, including a few suburban areas in the Twin Cities. St. Louis county (the largest county in the Iron range) went from +29% support for Democrats in 2012 to 11.7% in 2016. This is an incredible swing for Republicans, which I believe was boosted by Trump's support of blue collar men and women
Minnesota voter turnout is always high, so I do not consider "Clinton was a bad candidate" as a viable excuse in this case. Liberals are motivated to turn out, even if they believe it will be a landslide for the Democrats. So I believe we are seeing an ideological shift in parts of Minnesota.
Retains Midwest & Southern States Plus Minnesota
If Trump sweeps the southern/midwestern states like he did in 2016 (North Dakota, South Dakota, Nebraska, etc.), retains Texas, Arizona and Florida AND picks up the 10 electoral votes of MN, Donald J. Trump is at 270 WITHOUT Wisconsin, Michigan, Pennsylvania or Virginia.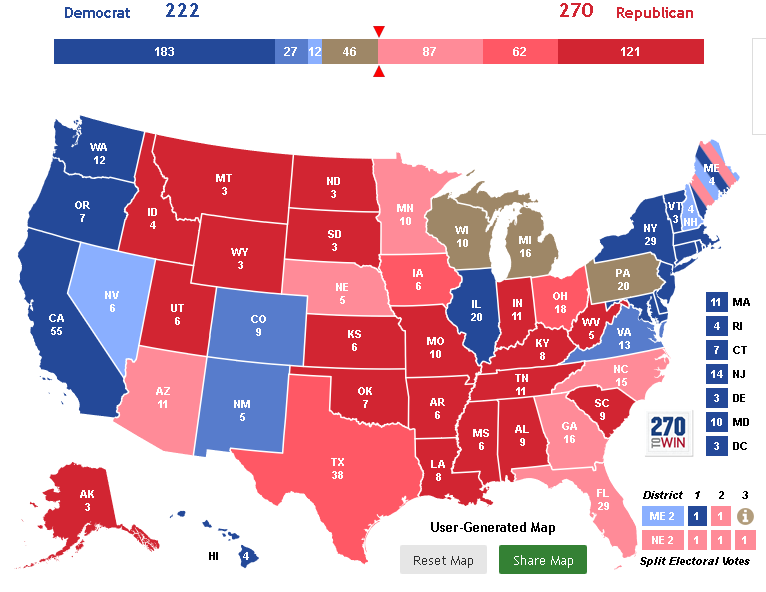 2020 Campaign Manager Brad Parscale has talked about ground game efforts to flip Minnesota for Trump. I believe the campaign is taking notice of this trend.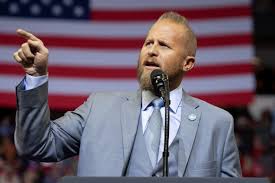 Elizabeth Warren is the Democratic Front-runner
Elizabeth Warren is becoming the clear leader for the 2020 Democratic nomination. She is only 0.2% behind the frontrunner Joe Biden in the Real Clear Politics poll average. Biden's campaign has been sluggish, tangled up in the recent Ukraine scandal involving his son, Hunter Biden. Bernie Sanders, third in national polling, suffered a heart attack last week and has suspended all campaign events until further notice – putting his campaign at risk.
Warren is running on an extreme policy platform. She talks of banning private insurance, decriminalizing border crossings and shutting down industry. All three policy positions will not play well in a common-sense, agricultural state. Warren is also extreme on abortion – supporting zero restrictions on abortions through all nine months of pregnancy. She supports complete student loan forgiveness. Elizabeth Warren is campaigning on far-left policies neither Obama nor Clinton would have ever adopted. 
2020 Will Be a Clear Decision Between Two Visions of America
The 2020 election is shaping up to be a choice between two visions of America: freedom or socialism. Minnesota will be a huge part of the nation's choice. By looking at historical data and current trends, I believe Trump can win Minnesota in the 2020 presidential election.

PC: Star Tribune, Washington Post, Cincinnati.com.
Hi there! Did you enjoy this article? Subscribe to our mailing list so we don't lose touch!